Thanks to all who came, and all who spoke. The feedback I've had has been mostly lovely and for that I'm really grateful.
Slides
Given this was a Developer conference we had some bloody amazing looking slides. Sixteen speakers, one unix Thinkpad, the rest Macs. No Windows.
I'll add missing decks as they become availible.
Day One
Day Two
Attendee Information
Where'd everyone come from?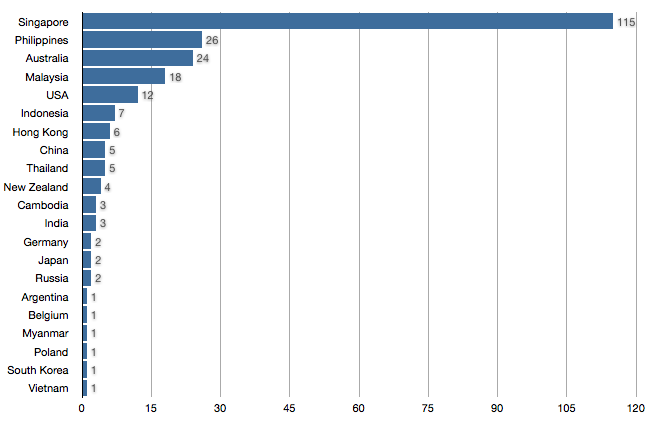 Nationality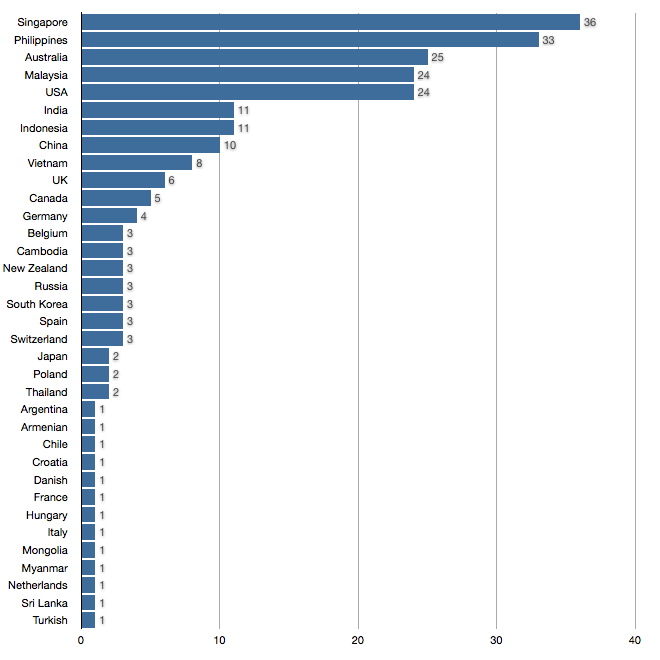 Nationality of those coming from Singapore
An interesting one this… Singapore really is a global city.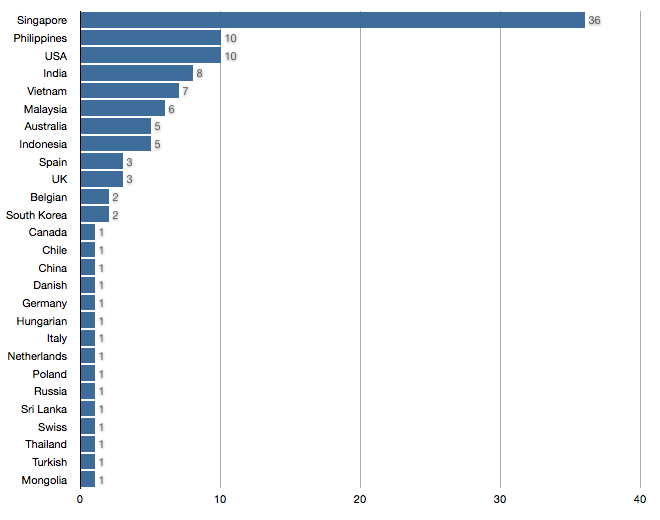 Feedback
Mostly food-related.
I need to:
Ensure there is enough if there is yummy finger food
Label veggie options
Perhaps provide some fruit in the breaks
Wifi remained a hot topic. Some loved that they couldn't distract themselves, some felt like they'd lost a limb. Pot-a-to, Po-ta-toe.
Potentially do an hour of lightening talks at some stage, I'll be looking for volunteers to run this!
Some feedback for you… I'd really appreciate it if you could all buy your tickets a bit earlier next year so I'm not freaking out with a month to go next time. :-)
See you next year. Ideas, comment, adoration, critique to andycroll@deepcalm.com